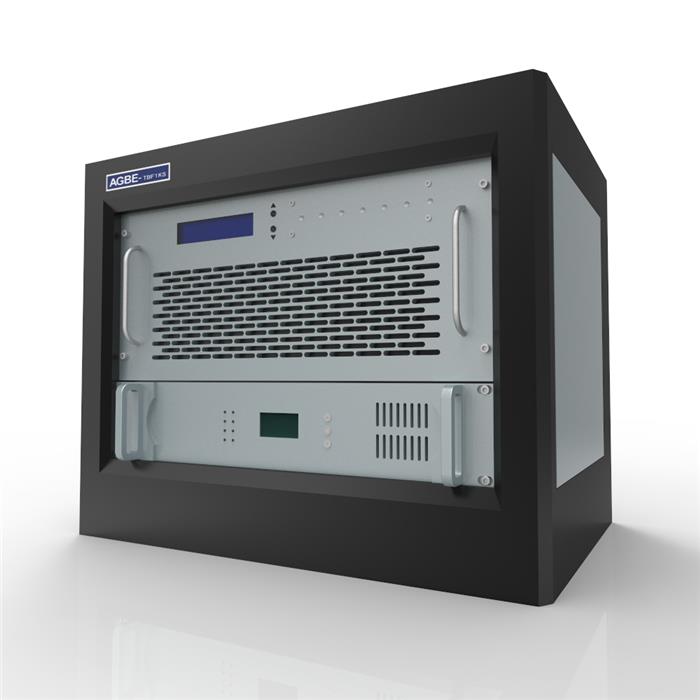 Add to Favorites
Share
Fm Broadcast Transmitter
Payment

Origin

China Mainland

Minimum Order

5

Packing

Pieces
Product Detail
Specification of FM transmitter


Frequency range:

87.5-108MHz

Output power:

3KW

Load resistance:

50O

Radio frequency output interface:

7/16"/ EIA 40 (or customized)

Residual wave radiation:

< -70dB

Modulating frequency deviation:

100% modulated , 75 KHz

Preemphasis:

50µs/75µs

FM signal-to-noise (S/N)ratio:

< -75dB(when 1Khz 75KHz frequency deviation)

Frequency response:

20KHz-15KHz<±0.1dB

Harmonic distortion:

30Hz-15KHz<0.1%

Parasitic amplitude modulated noise:

< -50dB(without modulation)

Negative carrier inhibiting degree:

< -45dB

Audio input level:

0dBm

Audio input resistance:

L/R (Bal & Unbal), SCA, AUX/RDS, Z10K/600O/-6..+6dBm

Level differential of left and right signals:

30KHz-15KHz<0.5dB

Splitting degree:

30Hz > 53dB(typical value56dB), 80Hz-5KHz>60dB (typical value 65dB)

Ambient temperature:

-20 - +45?

Outer size of FM 3KW transmitter:

1400mm(H)×570mm(W)×900mm(D)

Weight of FM 3KW transmitter:

120kg

Double Exciter system:

Optional

Exciter auto change switch:

Optional

LED display screen

Remote control :

Optional




Company Profile

Anshan General Broadcast & TV Equipment Co., Ltd.(AGBE) ., established in 1998, ISO9001:2008 certified manufacturer, are mainly specialized in the design, manufacturing and sale of a wide range of electro-acoustic products, including all kinds of radio broadcast & TV transmitting equipment. All these products are sold on an ODM and OEM basis to well-known brands and international customers worldwide.

Located in Anshan China, near the airport, our factory employs 70 staff and occupies an area of 6,000 square meters.

We have a strong R&D team and an outstanding international business department, working closely with our customers from hardware and software design to hand-made samples and shipment, offering a wide range of value-added services to our customers.

We believe quality is the lifeblood of our company. We only choose qualified and well-cooperated suppliers, so as to guarantee good quality of products from the start.

We follow rigorous standards of quality control from integrity criteria and identification of records to skills and experience of staff and team spirit building. And we perform several tests such as acoustic tests, dropping tests, pulling tests and other required tests before every shipment.

By providing advanced design, guaranteeing quality and administering product reliability, we believe we can offer you the most premium products. And we constantly set ourselves the challenge of developing creative answers which satisfy the requests and requirements of our customers.

Trust us, join us, let us work and develop together!



2
YRS
Anshan General Broadcasting Equipment Co., Ltd.
China
Favorites