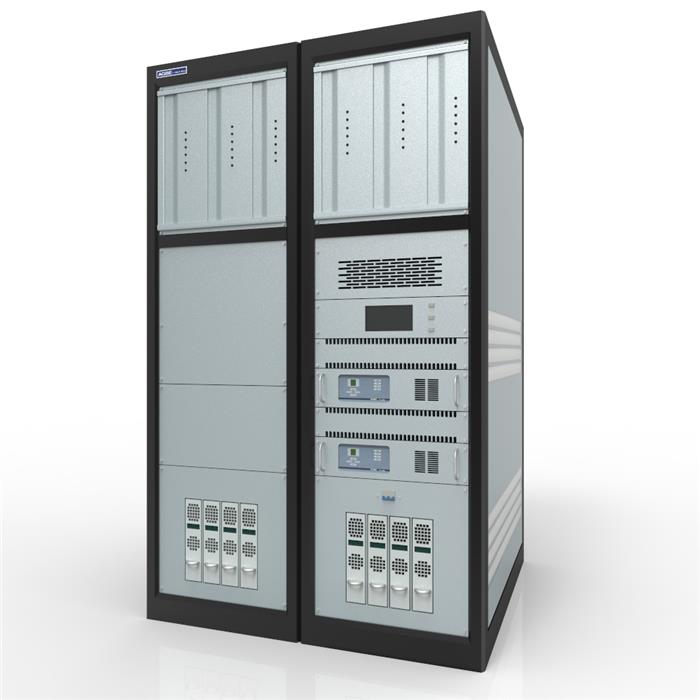 Add to Favorites
Share
10kw Transmitter
Payment

Origin

China Mainland

Minimum Order

5

Packing

Pieces
Product Detail
Equipment rated specification

?Power range: ~AC380V±10;220V±20%

?Frequency: 50±2Hz;

?Designed ambient condition of equipment: Indoor use

?Above sea level height: up to 3500 m

?Atmospheric pressure: 86~106kPb

?Ambient temperature: 0°C to 45°C




General Performance

Working frequency: 174MHz — 223MHz.

Nominal load resistor impedance 50 O coaxial, reflection loss = 26 dB.

Rated output power :10KW.

Overall Machine Technology Specification

Specification of vision part

Video input level:

1Vp-p ± 3dB positive

Sync level 0.3Vp-p

Peak white level 0.7Vp-p

Video input impedance: 75 O(Coaxial)

Reflection loss = 30dB .

Frequency 0MHz ~ 6MHz

Periodic clutter signal to noise ratio: 50dB(peak to peak)

Continuous random clutter signal to noise ratio:

average root value(no weighted)= 50dB

average root value(weighted)= 56dB

Useless transmission power of nearby outside channel is lower than carrier 60dB

Useless transmission power of nearby inside channel is lower than carrier 40dB

2T sine square wave distortion Kp = 2 %

2T sine square wave distortion to bar pulse amplitude ratio Kpb = 2 %

Line frequency tilt Kb = 2 %

Field frequency tilt K50 = 2 %

Brightness nonlinear distortion = 10 %

Differential gain distortion DG = 5 %

Differential phase distortion DP = 5 °

Chroma and brightness gain difference = 10 %

Chroma and brightness delay difference = 30ns

Variation of vision output power =± 0.25dB

Carrier stability in three months = ± 50 0Hz/ three months

Blanking level stability = 2.5%

Carrier audacious phase modulation: ± 5 °

Mode of modulation: amplitude modulation , negative pole

Amplitude degree = 87.5 %

Difference of sound carrier and vision carrier: 6.5MHz ± 0.001MHz

Radio frequency sync level: 100%

RF blanking level: 75% ± 2.5%

RF white level: 12.5% ~ 15%




Company Introduction

Anshan General Broadcast & TV Equipment Co., Ltd.(AGBE) , which is located at Anshan City, Liaoning Province, is specialized in producing and developing auto electric products, such as digital tv transmitter, analog tv transmitter,fm transmitter

Our company has our own R&D centre with a great team consisting of product engineers. We ensure that we can manufacture more and more new items and products to meet our customer's requirement by our hard work and progress.

Our products are mainly exported to the following countries and regions: the Middle East, South America, Australia and America. Moreover, we provide OEM/ODM services.

High quality products, unique designs, competitive pricing, quick delivery, and good after-sales services ensure that our business partners are confident in working with us. Welcome to AGBE, and we are looking forward to establishing long-term business relationships with you on the basis of mutual benefits.

We welcome you to visit us and cooperate with us!




Warranty Police

1. 1 years warranty for the products.

2. Please send back the defective goods which are within the warranty period, we will repair them or send you new one for free

3. If it is the sample or only few pcs accessories (the fee is less or around shipping fee) are damaged, please send us some pictures and video about it need to confirm your problem, then we will send you free new goods instead.




Factory view

AGBE Located in Anshan city China, we focus on the chromecast product design, manufacturing and export, over than 20 years experience for radio broadcast & TV transmitting equipment

We have powerfull design team for the new product development,to ensure our product are always latest version on the market,

Our quality control team participate the product design to ensure the quality at design stage, they audit the product over through the production and before shipment,

Excellent sales team will provide proffesional serive to you, we fully care about your requiremenets,

Welcome contact us for more information about our product and latest price.



2
YRS
Anshan General Broadcasting Equipment Co., Ltd.
China
Favorites