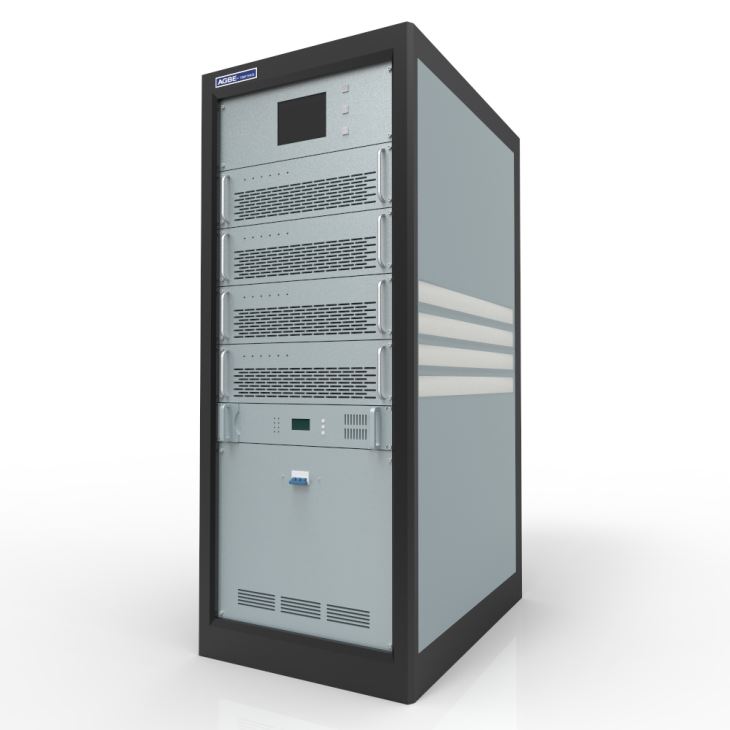 Add to Favorites
Share
Powerful Fm Transmitter
Payment

Origin

China Mainland

Minimum Order

5

Packing

Pieces
Product Detail
Specification of FM transmitter


Frequency range:

87.5-108MHz

Output power:

5KW

Load resistance:

50O

Radio frequency output interface:

1-5/8"/ 3-1/8" (or customized)

Residual wave radiation:

< -70dB

Modulating frequency deviation:

100% modulated , 75 KHz

Preemphasis:

50µs/75µs

FM signal-to-noise (S/N)ratio:

< -75dB(when 1Khz 75KHz frequency deviation)

Frequency response:

20KHz-15KHz<±0.1dB

Harmonic distortion:

30Hz-15KHz<0.1%

Parasitic amplitude modulated noise:

< -50dB(without modulation)

Negative carrier inhibiting degree:

< -45dB

Audio input level:

0dBm

Audio input resistance:

L/R (Bal & Unbal), SCA, AUX/RDS, Z10K/600O/-6..+6dBm

Level differential of left and right signals:

30KHz-15KHz<0.5dB

Splitting degree:

30Hz > 53dB(typical value56dB), 80Hz-5KHz>60dB (typical value 65dB)

Ambient temperature:

-20 - +45?

Outer size of FM 5KW transmitter:

1400mm(H)×570mm(W)×900mm(D)

Weight of FM 5KW transmitter:

120kg

Double Exciter system:

Optional

Exciter auto change switch:

Optional

LED display screen

Remote control :

Optional




About us

Anshan General Broadcast & TV Equipment Co., Ltd.(AGBE) was established in 1998 which specialize in research, development, manufacturing and marketing of radio broadcast & TV transmitting equipment products. We have professional R & D team, production equipment, completely testing facility of product performance and ISO9001: 2008 quality assurance system.

Main products include the digital tv transmitter, analog tv transmitter,fm transmitter. All products have passed FCC, CE, EMC certification and RoHS, REACH environmental directive.

We stick to implement the business philosophy of "integrity and pragmatic, Perfection, Harmony and Mutual Win," and the quality strategy of "people-oriented, pragmatic progressive, continuous innovation, cooperation and shared, quality first, service-oriented ", to continue growth, create wealth and contribute to the community.

We firmly believe that we will continue to create and launch more high-precision products upon our excellent entrepreneurial spirit of "integrity, self-reliance, hard work, self-confidence, innovation," and team solidarity efforts.

We sincerely willing to establish stable relationship and a bright future with our global partners and always invite the industry elite to join us make cooperation and sharing.

In AGBE, we are committed to providing the highest level of customer service, competitive pricing, speedy delivery and a comprehensive, cutting-edge product offering.

Further more, keep safe on the way to your address! Our ultimate goal is your satisfaction.



2
YRS
Anshan General Broadcasting Equipment Co., Ltd.
China
Favorites